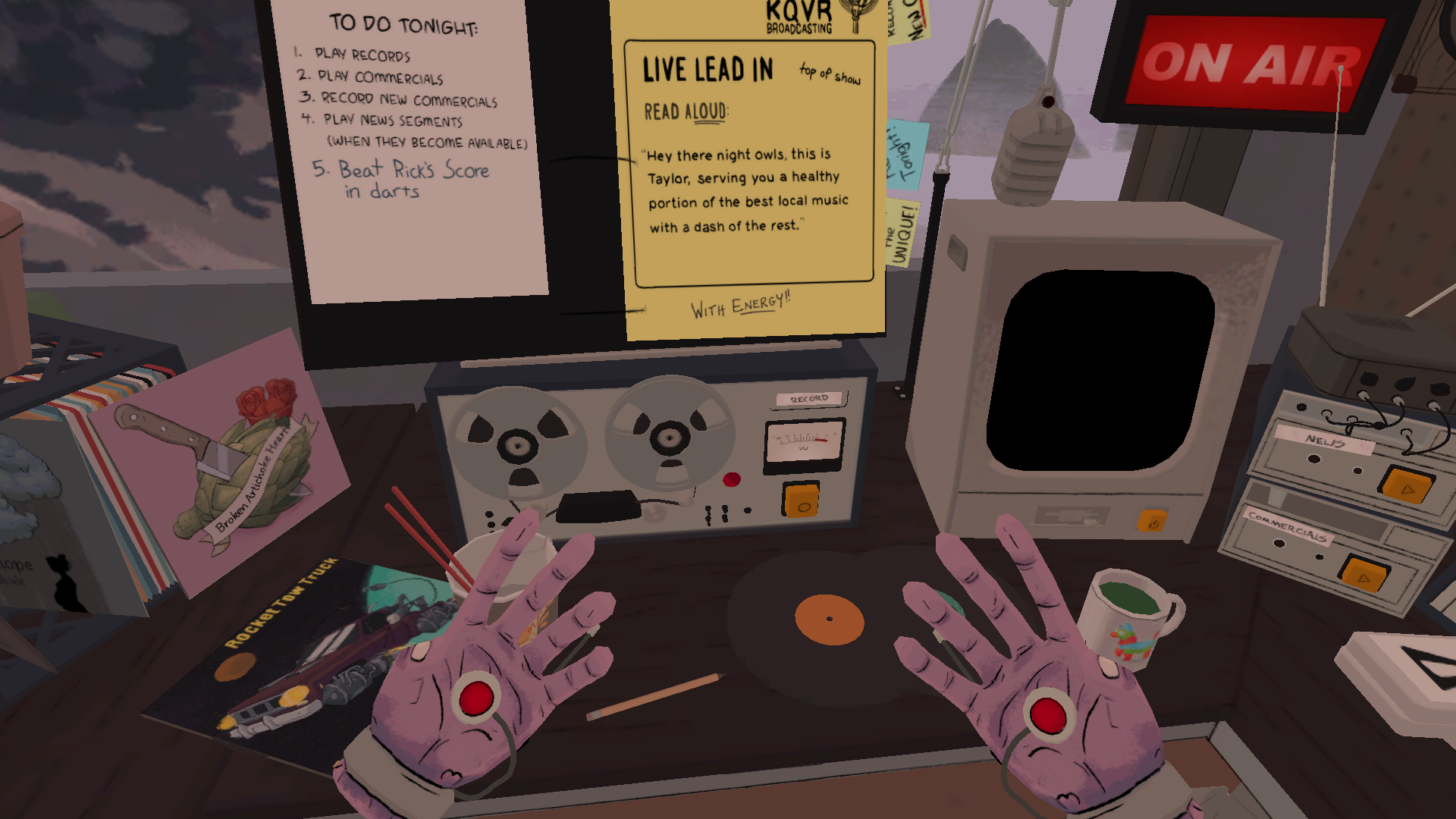 AREA MAN LIVES – A new collaboration between Numinous Games and Cyan Ventures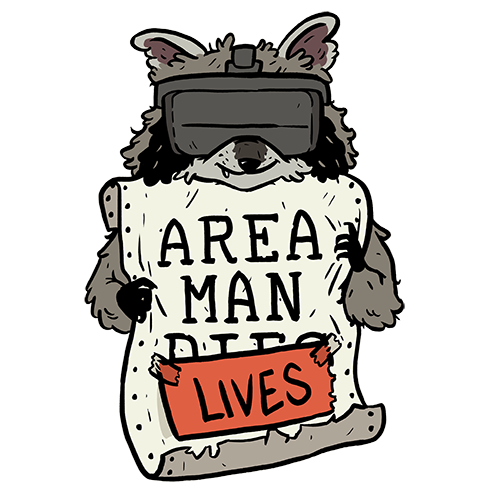 We announced Cyan Ventures with the belief that now is the time to explore the possibilities in VR storytelling. Our goal is to foster visionary game narratives from independent developers. It is for this reason we are excited to announce our next venture into this space.
"AREA MAN LIVES" is a collaboration between Numinous Games the award winning studio that created THAT DRAGON, CANCER and Cyan Ventures This is a re-imagining and completion of a former title developed by Numinous Games named Untethered.
For those unfamiliar with the project, AREA MAN LIVES sets the player in the hot seat as a small town radio show DJ. As the game begins, the on-air sign lights up, and the producer reminds the player that they have to speak, out loud, to begin the show. The player continues to interact with their voice, recording commercials and interviewing callers. They play records and pass the time with their odd-duck producer until their shift ends. Only when local townspeople start calling in does the player discover just how strange their coastal community can be. When the stakes are raised, can the player do anything to prevent the death of the area man who insists on saving the day?
AREA MAN LIVES IS SLATED FOR A 2020 RELEASE AND WILL BE AVAILABLE FOR QUEST, RIFT, VIVE, INDEX AND A HANDFUL OF OTHER HEADSETS.
Teaser Trailer via You Tube
Wishlist via Steam
Join the discussion – Discord
Like Us – Facebook