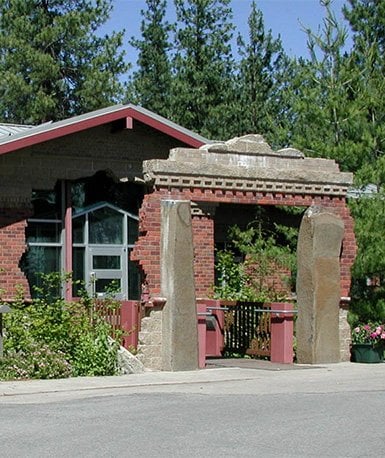 In 1987, brothers Rand and Robyn Miller started a new company called Cyan, Inc. releasing a new kind of children's software titled The Manhole. It was a simple, quirky exploration of a black & white world, with very little to get in the way of the journey. The Manhole was well received by children of all ages, and the brothers followed it with Cosmic Osmo and Spelunx – two more whimsical environments for kids to explore. Rave reviews and countless awards followed, including Best New Use of a Computer by the Software Publishers Association.
In 1991 Cyan began work on Myst. The goal: create a new kind of experience that felt more like a place than a game. There would be no dying, no shooting, no starting over, and no inventory – dramatic breaks from "traditional" gaming. Myst was about finding yourself lost in a world, exploring it to gain understanding, and ultimately becoming part of the story. The public response was nothing short of phenomenal.
To date, sales for Myst and its sequel Riven have sold in excess of 15 million copies worldwide. Myst also holds the honor of being the best-selling video game of the 20th century; a record that was not surpassed until 2003.
After five games in the Myst series, Cyan turned its attention to making an exciting new kind of Myst world. Uru (Myst Online) allowed players to join the adventure of a lifetime in the caverns of D'ni, a neverending world which let players connect and explore together. It spawned a thriving community and is still available to explore for free.
In 2016 Cyan released Obduction — called the "spiritual successor" to Myst. Press called Obduction:
Cyan announced the creation of a publishing arm called Cyan Ventures in 2018 with a desire to specifically focus on helping promising indie development efforts come to fruition. Cyan Ventures leans on Cyan's reputation for innovation to help foster the creation of visionary, story-driven experiences- the sort of experiences that have historically been difficult for developers to find funding for.
In December of 2020 Cyan released their definitive, re-imagined version of Myst for the Oculus Quest Platform, with an announcement of PC and PCVR versions to follow in 2021. Press said about this modernized version:
Today, Cyan continues development on their next VR adventure game, Firmament, which was funded via a successful Kickstarter campaign in the spring of 2019. They are looking at a release window in late 2022.
A statement from the team at Cyan "We look forward to releasing the games we currently have in development, as well as revealing new, exciting worlds yet to come. We are able to draw from nearly three decades of experience to tell stories in intriguing and unexpected ways, and continue to look for innovative ways to subvert standard videogame tropes while we do. It's been a story 30 years in the making, but we're grateful to still be able to build the kinds of worlds our fans tell us they want to live in!"
For more detailed information on the games Cyan produces, visit http://www.cyan.com/games/.
—
Cyan Worlds is located on the northern outskirts of Spokane, Washington, about 119 trillion miles from the nearest habitable planet.