From the Newsroom – February 2020
realMyst: Masterpiece coming to the Nintendo Switch!
Last year we mentioned that realMyst was coming to the Nintendo Switch. Well the time is near and you can order a limited edition, starting February 28th!
https://limitedrungames.com/products/switch-limited-run-63-realmyst
Remember, this is a Limited offer: Preorders close on Friday, March 27th at 11:59PM Eastern Time.
The e-shop digital release will be available soon. When we have more information on the digital release date, we will let you know.
Cyan Ventures publishing a new game: AREA MAN LIVES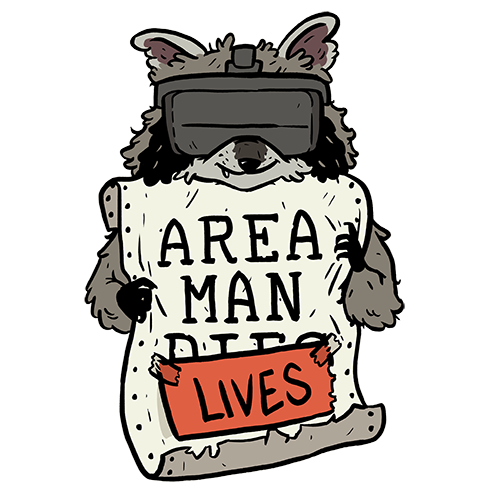 Numinous Games, the award winning studio that created "THAT DRAGON, CANCER" is creating a new game called "AREA MAN LIVES" based on their previous release of a title named "Untethered."
For those unfamiliar with the project, "AREA MAN LIVES" sets the player in the hot seat as a small town radio show DJ. As the game begins, the on-air sign lights up, and the producer reminds the player that they have to speak, out loud, to begin the show. The player continues to interact with their voice, recording commercials and interviewing callers. They play records and pass the time with their odd-duck producer until their shift ends. Only when local townspeople start calling in does the player discover just how strange their coastal community can be. When the stakes are raised, can the player do anything to prevent the death of the area man who insists on saving the day?
Check out the full article, press release and our merch page!
Cyan Ventures will be at PAX East – Indie Megabooth
If you happen to be in Boston this coming weekend, come see us in the INDIE MEGABOOTH section of PAX EAST! We will be showing off an early version of AREA MAN LIVES and giving away some really fun items. Hope to see you there!