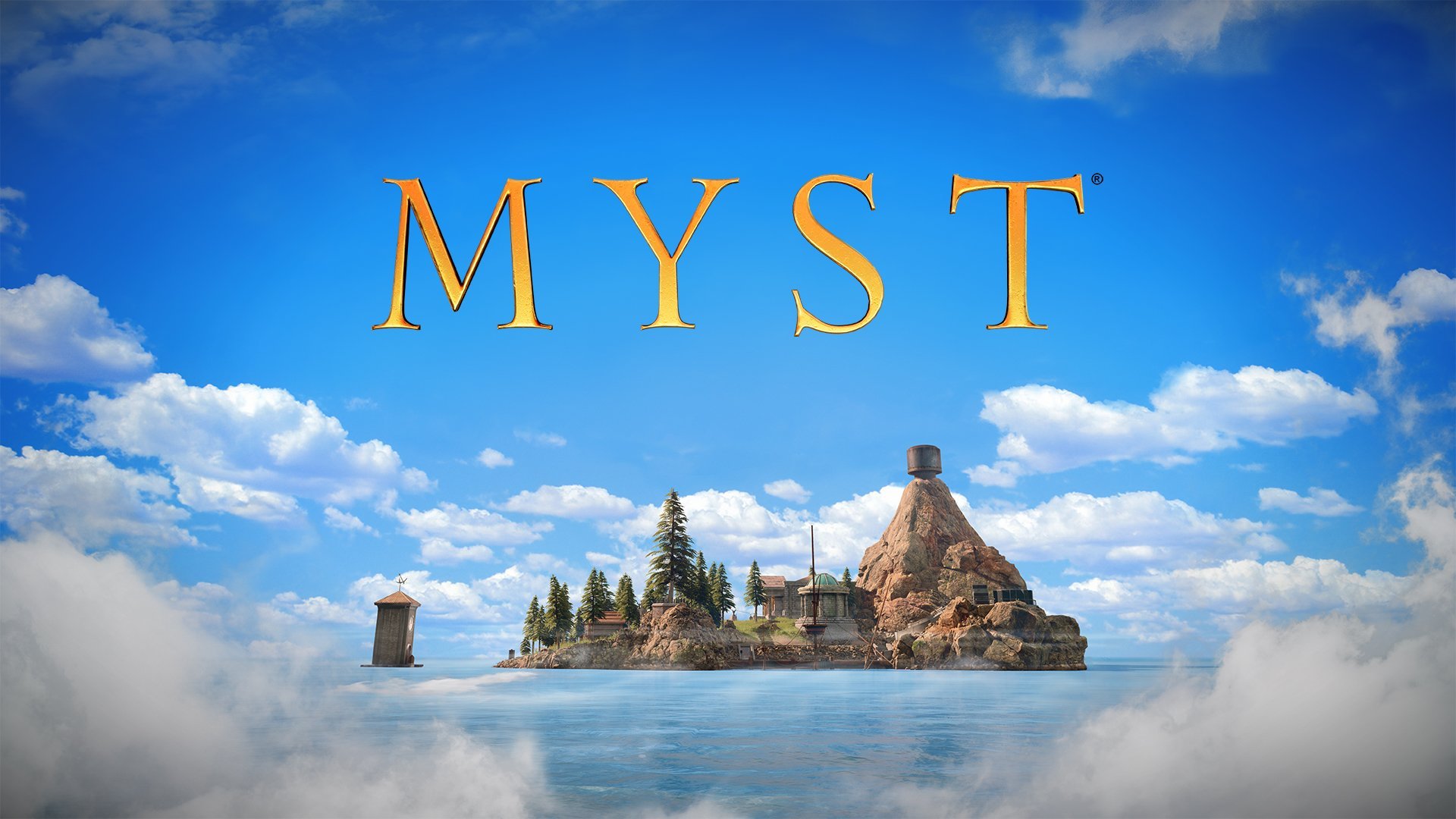 PRESS RELEASE: Cyan Reveals Development of Myst for VR
SPOKANE, Washington, September 16th, 2020
Cyan, the indie studio that created beloved classics Myst and Riven, has reimagined Myst and created the version fans have been asking for since Unreal Engine and VR went mainstream. It's Myst – in a whole new dimension!
This definitive version is built from the ground up to play in either VR or flatscreen PC. It will be released first as a VR-Only title on the Oculus Quest Platform, with the PC version – including 2D and support for additional VR hardware – to follow at a later date.
"We've been waiting for the stars to align to create a VR version of Myst – and I'm so excited to announce that alignment! Myst has always been about creating a world to lose yourself in, and VR takes the Myst experience to an entirely new level. It's an almost magical experience for me, after so many years, to wander around the Ages of Myst and truly feel transported! We hope it will be for you, too."
~Rand Miller, CEO
Myst made its debut in 1993 to critical and popular acclaim and went on to become the best-selling PC game of the 20th century.
Visit the starkly beautiful Myst island, eerily tinged with mystery and shrouded in intrigue. Explore the deeper connections and uncover a story of ruthless family betrayal.
The highly anticipated modern, definitive Myst experience has finally arrived, including new art, sound, interactions, and even optional puzzle randomization!
You can now be a part of the surrealistic adventure that will become your world- like never before!
Details of this release:
The Quest Platform version of

Myst

(VR only) will be released first.

The PC version (2D & support for additional VR hardware) to follow at a later date.

Myst

will release to additional platforms following the Quest Platform & PC releases.

Myst

is fully redesigned and created from the ground up using Unreal Engine.

Many of the puzzles have been reimagined and engineered to include optional puzzle randomization and enhanced accessibility.

Myst

will initially be available for $29.99 USD on Quest Platform.
About Cyan
Cyan is a legendary indie games studio headquartered in Mead, Washington, best known for award-winning games Myst and Riven. Cyan is currently working on its next VR adventure game, Firmament, which recently completed a Kickstarter campaign raising $1.43 million USD. For more information, visit https://www.cyan.com
About Oculus
The Oculus team at Facebook Reality Labs lets people defy distance—connecting with each other and the world—through world-class VR hardware and software. The Oculus content team pursues the creation of best-in-class games, narrative experiences, and new VR use-cases like fitness, productivity, and travel. Oculus joins other teams at FRL dedicated to cutting-edge research, computer vision, haptics, social interaction, and more. Facebook Reality Labs is committed to driving the state of the art forward through relentless innovation.
Myst Links