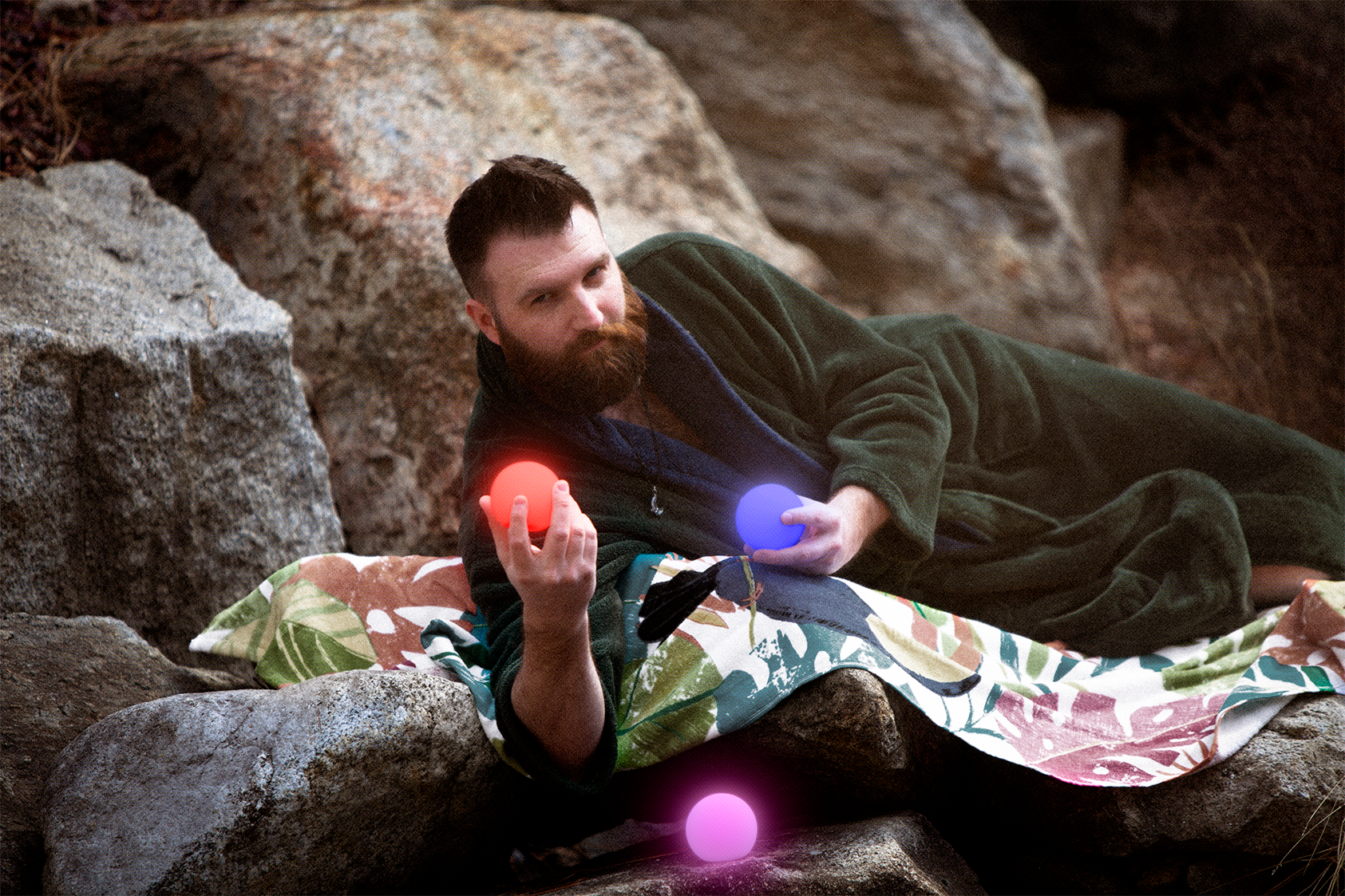 Riven Fire Marble Hand and Body Soap (Cyan's 2022 April Fools Foolishness)
UPDATE: Yep. This was our April Fools silliness for 2022… Although we won't say that we'll never have hand soaps available for sale on the Cyan store, I'm afraid that we don't currently. Thanks for playing along with us this year!
---
April is in bloom, and in the Cyan Store, we've got some choice pearls to share with you!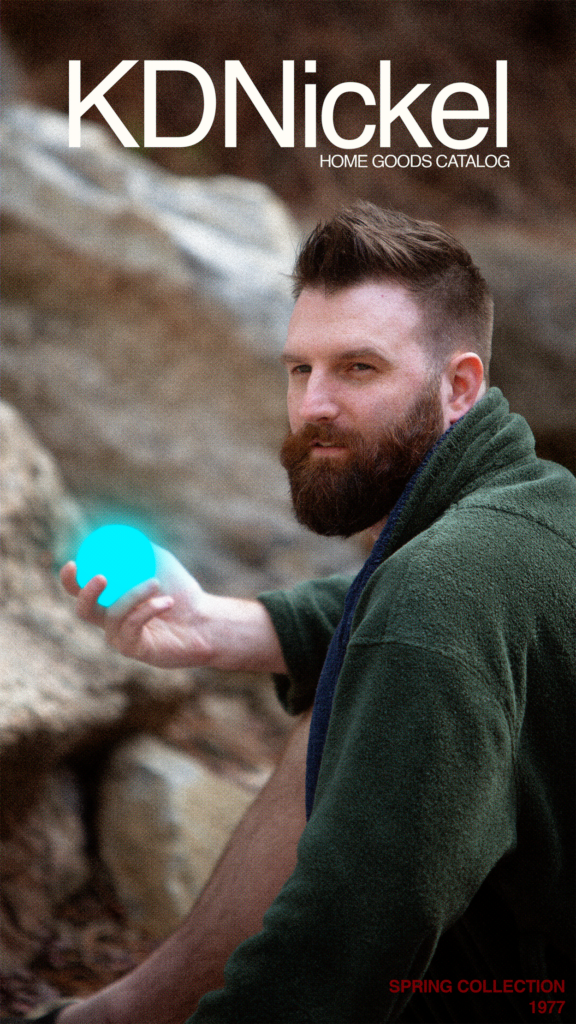 Make every bathtime soapier, brighter, and more frustr- er… FUN, yes….as you embrace, re-enact, and delight in one of, if not THE most infamous Riven puzzle of all….using your very own FIRE MARBLE DECORATIVE BATH SOAPS!

Choose from six many colors….but….WHAT ORDER DO THEY GO IN? Isn't SIX one too many? YOU DECIDE!

EACH MARBLE OFFERS FULL ILLUMINABILITY – You read that right…These soaps LIGHT UP!
For the first time ever these amazing soaps come complete with NFT technology BUILT RIGHT IN! Harness the power of the Blockchain while you clean your hands!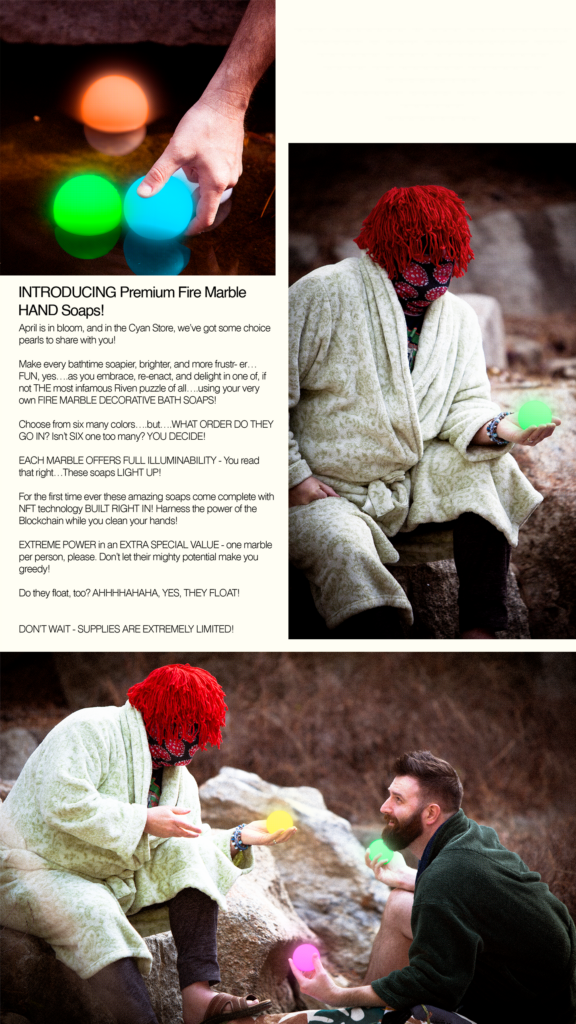 EXTREME POWER in an EXTRA SPECIAL VALUE – one marble per person, please. Don't let their mighty potential make you greedy!

Do they float, too? AHHHHAHAHA, YES, THEY FLOAT!

(Legalese Voice) <Fire Marble Decorative Soaps are non-flammable, battery or 9V plug operable, smell great (like high quality plastic!), potentially toxic (DO NOT CHEW) and may or may not contain skin-cleaning properties (that depends how hard you rub them on your body). Use with care, or not at all.>
Prices are in effect till midnight (Pacific Time) April 1, 20223, unless otherwise stated.
DON'T WAIT – SUPPLIES ARE EXTREMELY LIMITED!
In fact, by the time you read the first line above, they were probably ALL GONE!