AREA MAN LIVES. Or does he? If you could join a radio drama already in progress,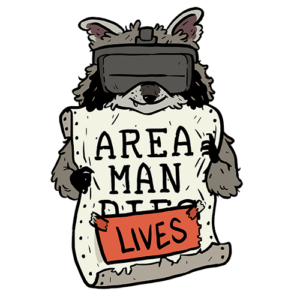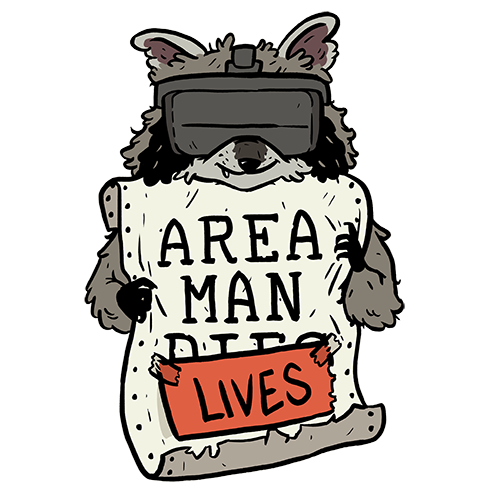 talk to the characters and interact with the environments the story painted in your mind, you might find yourself in the world of the area man. 
A quirky radio drama unfolds around you in VR while you do your best to keep the radio station humming along as its new DJ. You record commercials, interview callers and try your best to piece together how your actions inside the station impact your listening audience in scenarios so wild only your imagination can do them justice. 
If it all feels like too much, don't worry, you'll have your lonely producer, the resident skeptic, to guide you on your way, not to mention the vaguely British female voice inside your head. 
When an unusual area man calls into the station asking for your help, you have to act fast. Will you trust the area man, or do your best to thwart his plans? Is there anything you can do to save the area man from himself?
Numinous Games, the studio that created THAT DRAGON, CANCER will be working with Cyan Ventures on AREA MAN LIVES, a reimagining of our previously unfinished project named Untethered.  "Numinous is such an exemplary group of humans, with an uncanny ability to tell stories that resonate with life. It's humbling for us to be able to help in some small way as Numinous continues to sub-create small worlds that make the big world just a little bit better. ", says Rand Miller – Cyan CEO
AREA MAN LIVES is slated for a 2020 release and will be available for the Oculus Quest along with a handful of other headsets.   
–About Numinous Games 
Numinous games is an award-winning independent video game studio who invites players on a journey of cultural renewal, through meaningful interactive experiences that explore the heart of human interaction.
–For more about AREA MAN LIVES:
Teaser Trailer via You Tube
Wishlist  via Steam
Join the discussion  –  Discord
Like Us  – Facebook