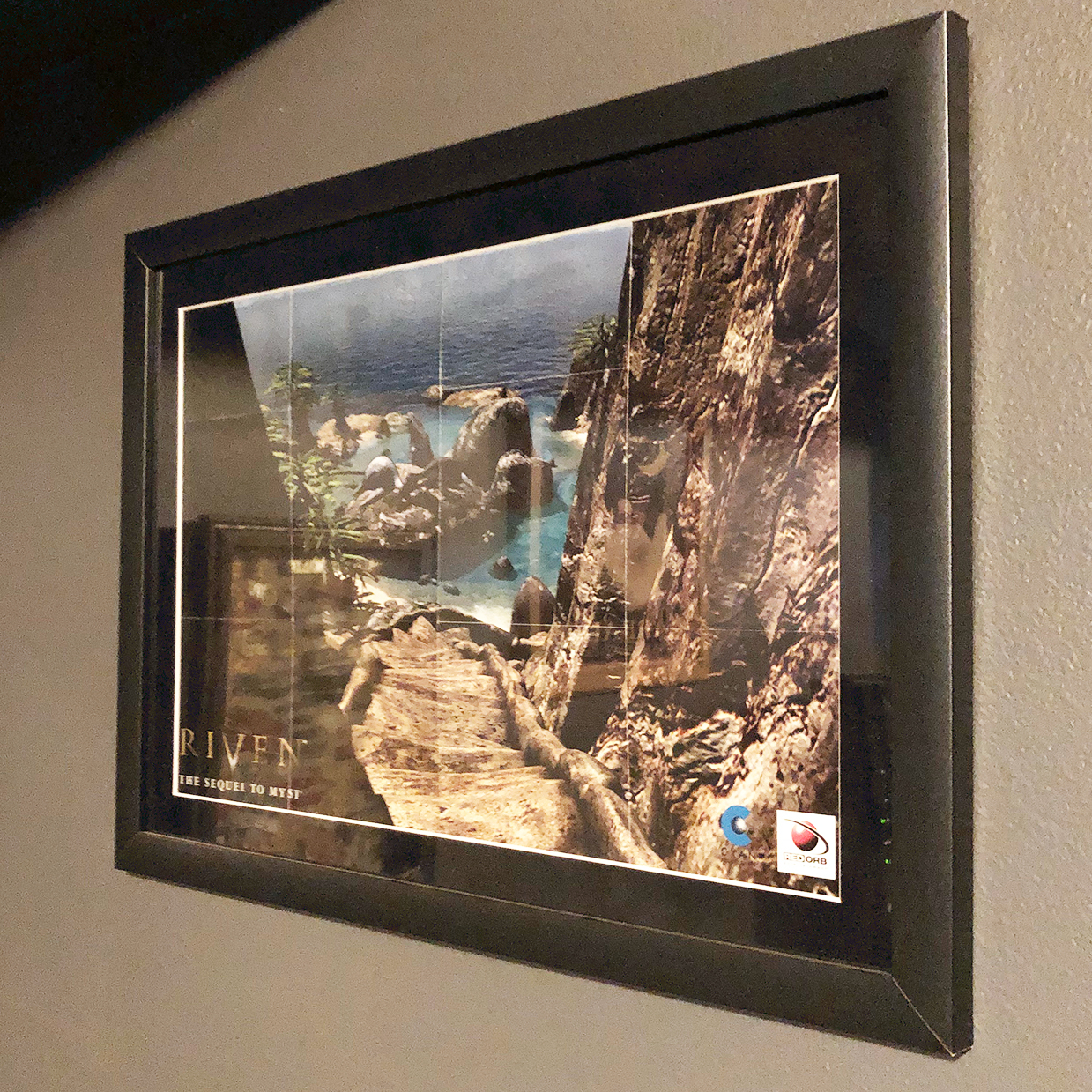 Welcome to Fan Cave! Where Cyan introduces you to a fan… and their Cave!
Cyan: Thanks for showing us your Fan Space! Please introduce yourself…
Gabe: My name is Gabriel, I go by Gabe and my gamer tag is "Rustm0nky". Mainly I'm on Xbox.
C. What do you do for a living?
G. My occupation is "Project Performance Analyst" I work for the department of defense. I've been with them for 13 years.
C. How were you introduced to Cyan?
G. I was introduced to Cyan games, around 1995 when I was in an Electronics Boutique in the Kitsap Mall in Silverdale, Washington. I saw a section of the store with a bunch of big Myst boxes and that's what started it all.
I saved up my allowance money and purchased it a couple weeks later. I remember to this day what was going on in the house and the weather outside as I was absorbed in the ages of Myst… my mom was vacuuming and the sun was bright as I was discovering the mechanical age.
Riven I remember seeing for the first time as I walked into Costco and saw a table covered in the boxes and the computers with a working copy to play! It was great being able to play it before buying; it just verified I needed it!
C. What are your hobbies?
G. My hobbies are, spending time with my wife Emily and our two sons Elliot and Garret, spending time outdoors and smoking cigars. I also enjoy squeezing in some time in the late evening for playing the Xbox one X.
C. Should folks want to connect, where can they find you?
G. Social media wise, I'm on Xbox, my gamer tag is "Rustm0nky" also Instagram under the same tag. Facebook I can be found with my first and last name, Gabe Ross.
C. Thanks so much for letting us visit your Fan Space today!
[foogallery id="554″]
Want to be featured in an upcoming Fan Cave? Send one picture that shows off your space to

[email protected]

. If we'd like to feature your space, we'll reach out to get additional details!