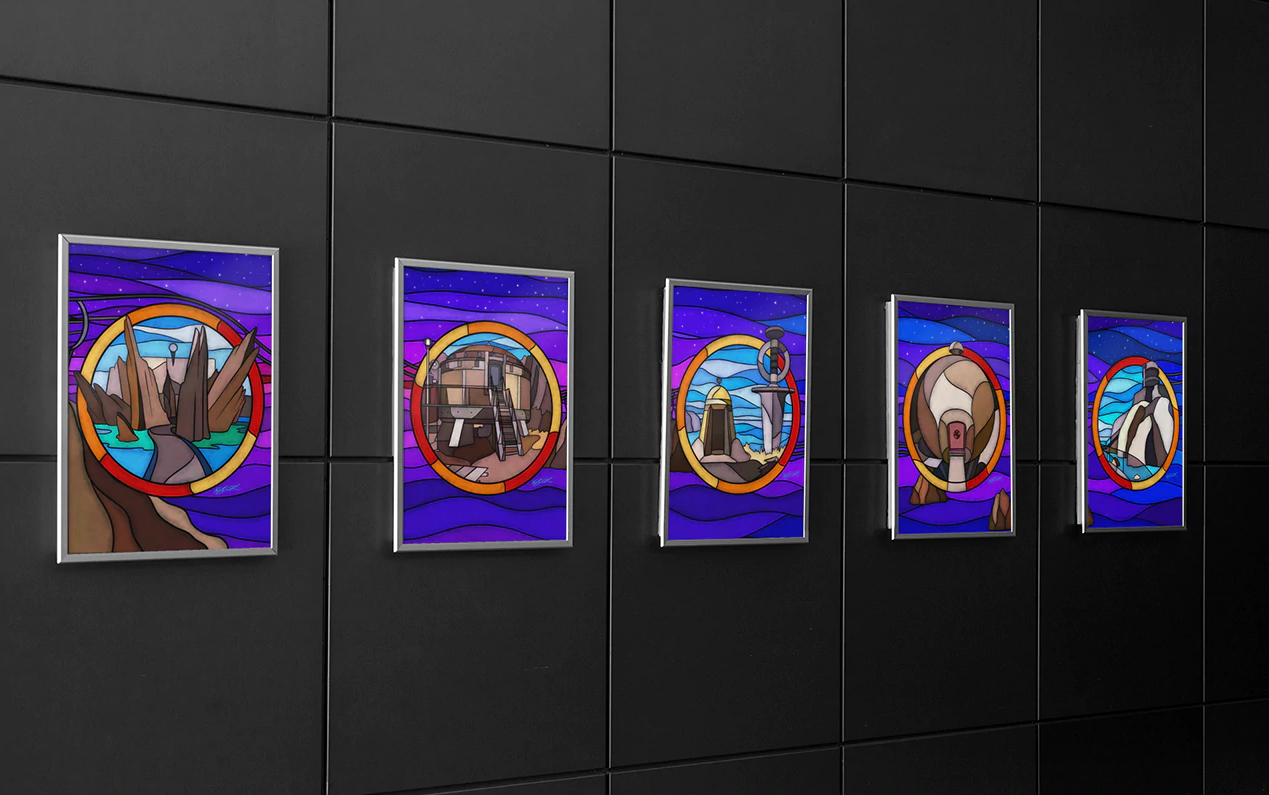 A Piece of Cake… Or Was it Easy as Pie?
Cyan's 2nd annual Cake Contest (#2.0!) brought to bear the talents of many incredible bakers. We only regret the contest couldn't have included a taste test, too!
Each entry was a delectable sugary delight – one of them even INCLUDED lights! – which you, the Cyan Fan Community, voted on to select the best entries. Of all the tasty treats submitted, you chose Molonara, mst_haroro, CalleyJSciWri, and fobofobiac as the top four!
The winners got some amazing prizes – not only gift certificates to use at our Cyan Store for great goodies – but the top three also received the very first of our latest incredible merchandise.
These stained-glass motif posters and print and coaster sets, created by our good friend Kelly Coston (kellycoston.com), are truly magnificent pieces of art – they almost glow like actual, sunlit stained glass!
They're so wonderful, we don't even want to use the coasters…Let our cold, sweating glasses mar the table, but keep those coasters pristine!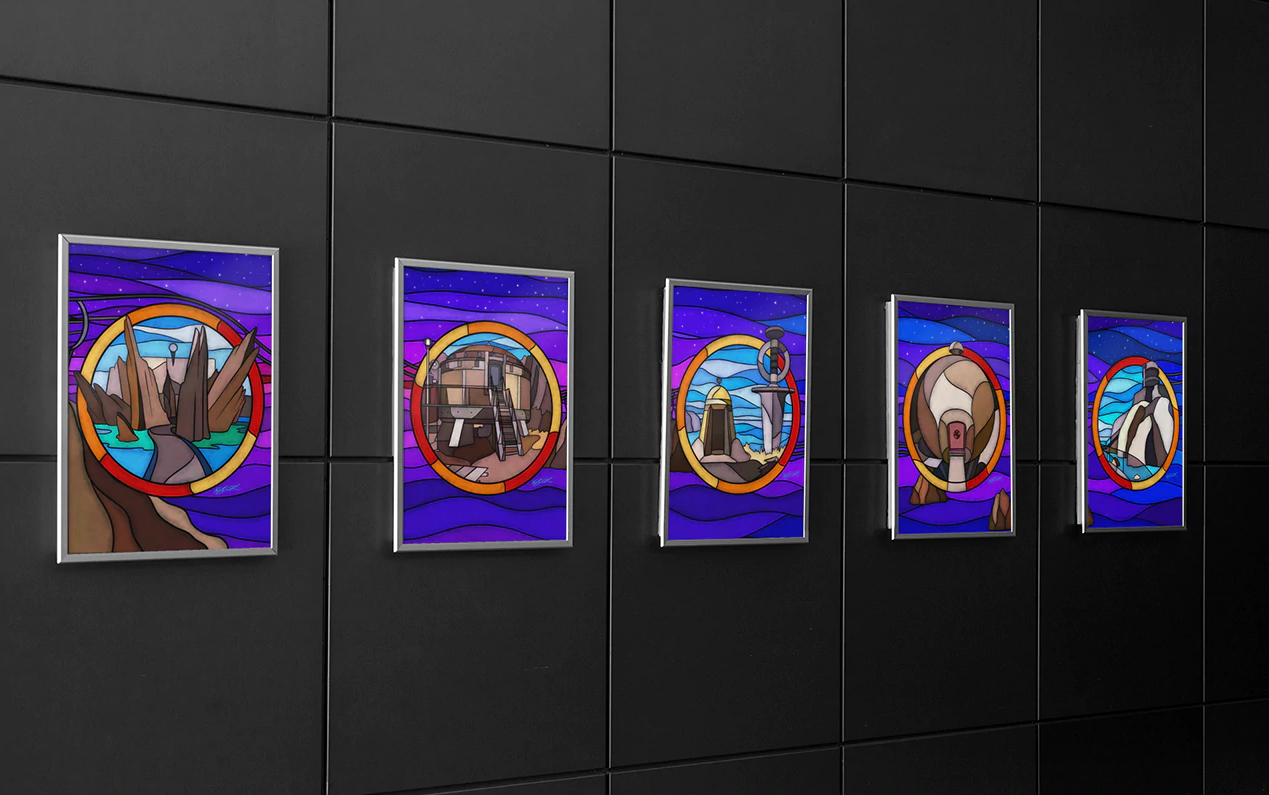 To see all the 2nd Annual Cake Contest entries, head over to Twitter and pop the hashtag #CyanCake2 into the search bar there, and let your eyes drool over the finery crafted in our fans' kitchens this spring.
Now the question is…what should be the theme of 2023's #CyanCake3 contest? Send us your ideas, Cyan Readers!